At Qualico Commercial we're in the business of building cities, and we're acutely aware that the urban landscape is scrutinized through different lenses by different groups.
City administration analyzes macro issues like population growth, income disparity, and transportation.
Business owners strive to understand area demographics, forecasting for short and long-term growth.
Citizens are on the lookout for neighbourhoods with access to amenities, proximity to shops and services, and community aesthetics that makes them feel comfortable and at home.
As the developer, it's our job to sit at the centre of these forces. We work to develop the sites that will support the city's vision, align with the needs of business owners, and create a positive sense of place for residents.
One of the important types of developments for a growing city is the neighbourhood shopping centre, those community hubs where nearby residents can buy groceries, do their banking, and fulfill a handful of other daily or weekly needs.
But, with so many diverse perspectives to account for, it can be challenging to come up with a reliable set of criteria by which to judge these retail hubs.
For this reason, a business's selection process often gets boiled down to a single and tired cliché: location, location, location.
While location is critical, it's not all that a shopping centre should be judged on. With this in mind, we've come up with a list of criteria that we think are important.
Does it feel right?
The feel of the site needs to fit the feel of the neighbourhood, the times, and the city. For example, a shopping centre in Edmonton will need to look and act differently than one in Miami.
Even within the same city, a suburban shopping centre will likely feel different than one close to the core.
However, we can analyze what makes a site feel right by looking at a few criteria.
Sight Lines
When you park at the site, whether you're at the grocery store or the gas station, take a look around. Can you see the other stores? Or, are they hidden behind one another?
Business owners want potential customers to be able to see their establishment, and shoppers will feel more comfortable if the centre is easy to navigate and stores are easy to find.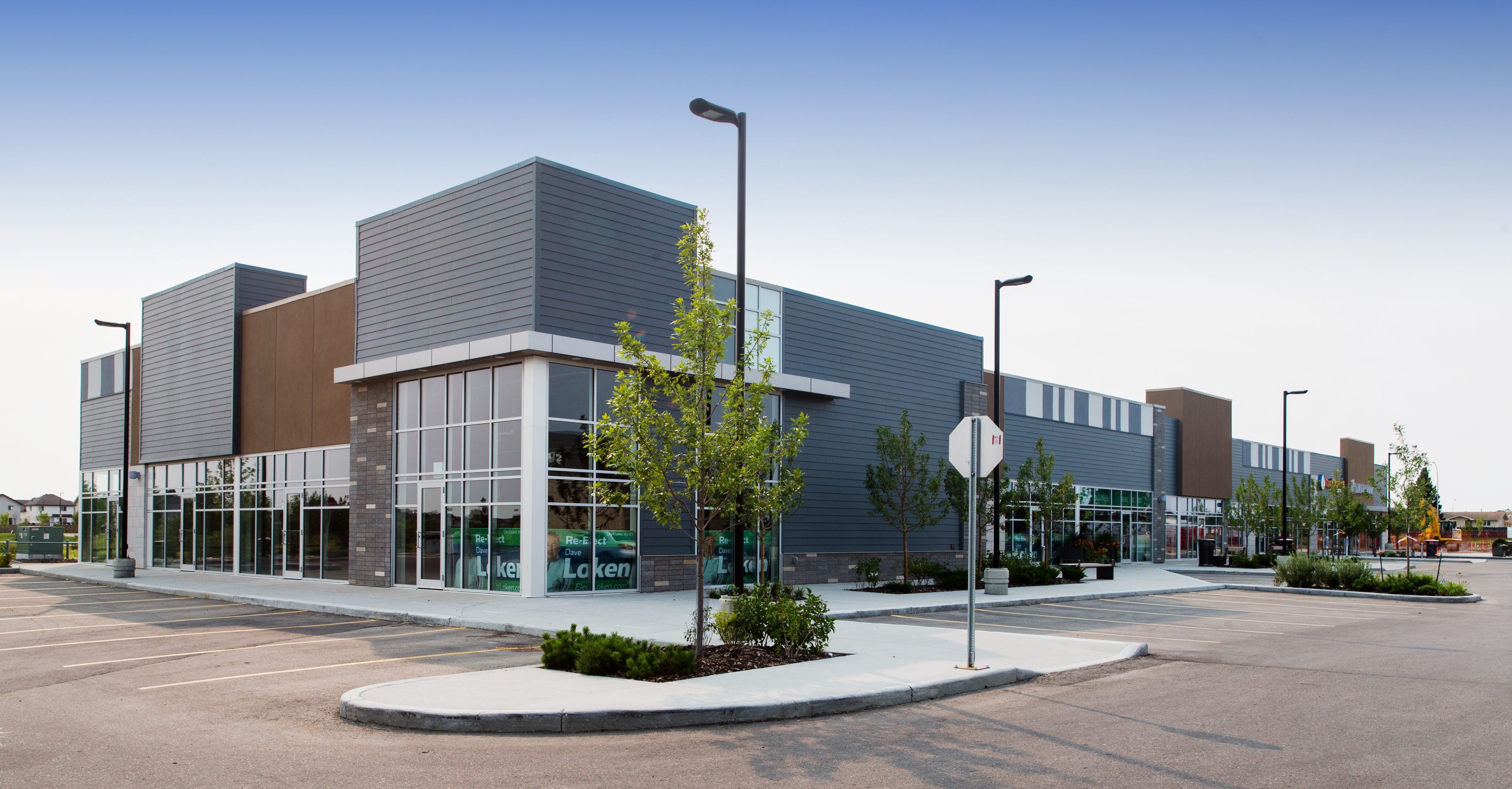 At the same time, while a large parking lot surrounded by shops can provide good site lines, it might cause poor walkability and make the centre feel inconvenient and empty.
Finding the right balance between visibility and vibrancy is challenging, but ideal for creating a space that both businesses and consumers can enjoy.
Landscaping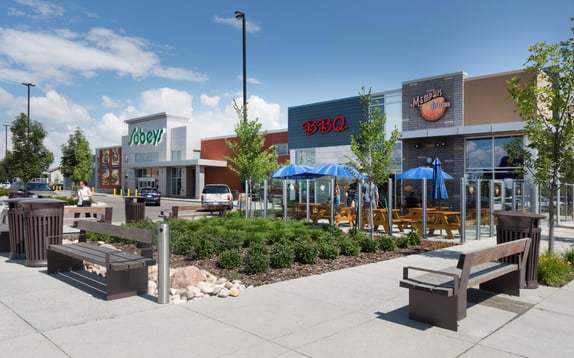 A well-built shopping centre provides businesses and customers with a sense of place.
Some of that has to do with the entrance (do you feel like you've "arrived" once you enter?) and some has to do with the landscaping (like bushes, benches, and light standards).
As consumers' retail dollars continue to diversify between online and in-store sales, physical stores are being pushed to provide a more unique and high-quality experience.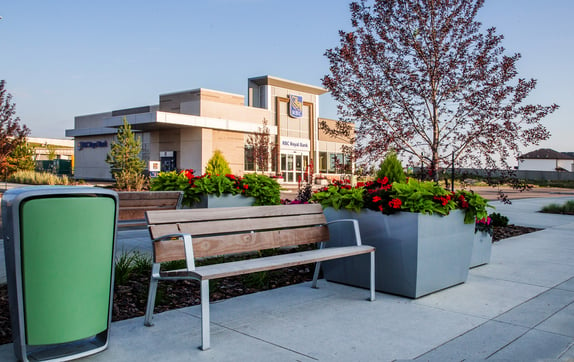 But, to think that experience begins and ends at the store's entrance is a mistake.
The shopping center itself has a significant impact on the customer's overall experience, and elements like landscaping and outdoor aesthetics can't be overlooked.
Quality
Quality is a loaded term, but in this case we're talking about finishings, façade, and building design.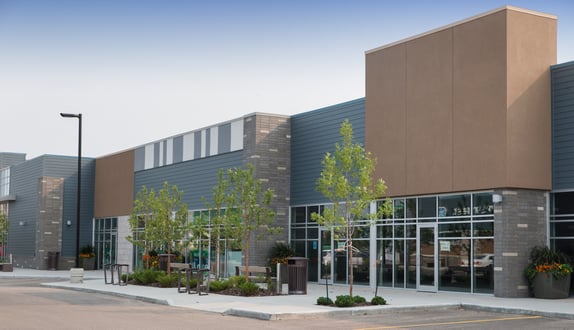 Not only do quality finishings, well-articulated building façades, and top of the line materials make a site more appealing to customers, the businesses will benefit from the site's longevity.
Instead of seeing cracks in the stucco or failures in the building's systems, business owners can focus on delighting their customers instead of worrying about deficiencies.
While quality demands a higher price at the outset, there's no question that it provides lower costs in the long term.
Is it Accessible?
People love convenience, and they expect no less from the stores they choose to visit.
While it might be in the best interest of retailers to create experiences that encourage shoppers to linger and explore, we also need to be cognizant of the fact that some shoppers just need to rush in for a litre of milk or a bottle of wine.
Accessibility is vital, and there are multiple aspects to consider.
Transportation
Vehicle traffic has long been one of the ultimate considerations of site design, but gone are the days that forward-thinking shopping centres or retailers can afford to prioritize parking at the expense of all else.
A good shopping centre will consider all the ways visitors get to the store, whether by car, transit, bike, or foot.
Vehicle Access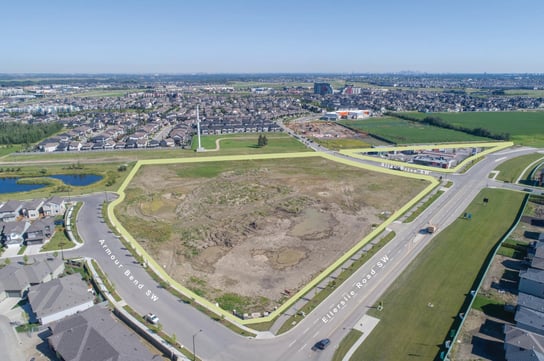 The municipality can dictate how and where access points can be built into a site, but the best shopping centres will make it easy for drivers to get to the stores from any direction.
This doesn't always work with the roadways the site is adjacent to, but it's preferred whenever possible.
Pedestrian Access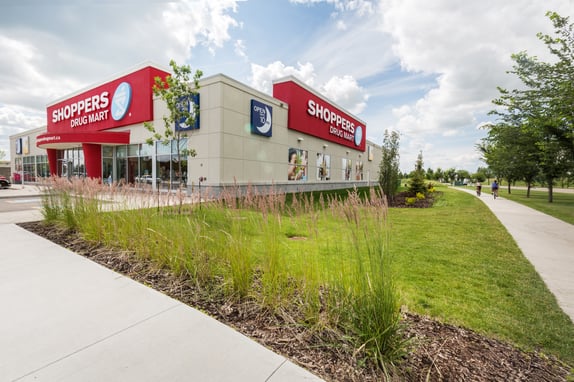 Some shopping centres sit like islands amid the homes and apartments that surround them, while others offer pedestrians and cyclists multiple access points and seamless transitions from the surrounding residential areas.
When a shopping centre understands and accommodates for all of their customers' transportation preferences it becomes a more pleasant experience and attracts more visitors.
Location
The location of a site is vital to its success.
Even a beautiful and high-quality site with in-demand brands and a good mix of services will struggle if it's too far from its customers. But location isn't as simple as finding a space with high traffic and visibility.
Create New Behaviours
As we talked about in our previous blog post, 5 Steps for Finding the Right Location for Your Retail Business, a retailer should have a firm grasp on their clientele before they choose a location.
While some attributes are universally helpful (high visibility never hurts) there are additional factors that should be taken into account.
One way to find success at a neighbourhood shopping centre is to locate it within a growing residential area. Not only are new individuals, couples, and families moving in year after year, but the life change associated with moving into a new home also leaves individuals susceptible to changes in their buying habits.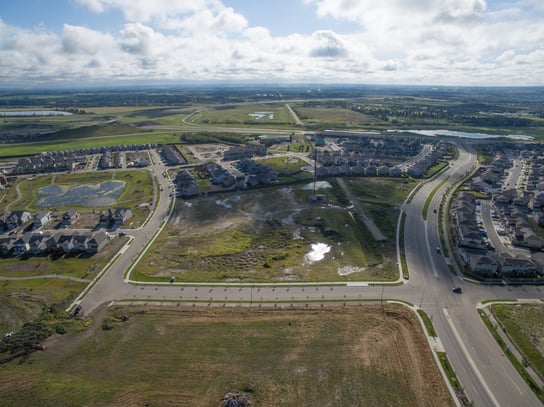 This strategy allows a well-positioned shopping centre, and the shops and brands within, to become an integral and habitual part of the individual's new life.
Exploit a Gap
A well thought out shopping centre will locate itself in an area of the city that is currently underserviced.
While larger centres will tend to draw from larger geographies, it's still important to ensure your chosen centre will be the primary destination for a segment of your ideal clientele.
Does it have the right stores?
A developer has to be meticulous about tenant selection if they want to create a space that residents are going to love and make a part of their weekly routine. There are two important factors that businesses should be aware of when choosing a shopping centre.
Mix of Services
For a shopping centre to be valuable and convenient it will provide consumers with access to most of the items on their to-do list.
That means a good mix of services and brands (ones that shoppers love, that share customers, and that don't compete).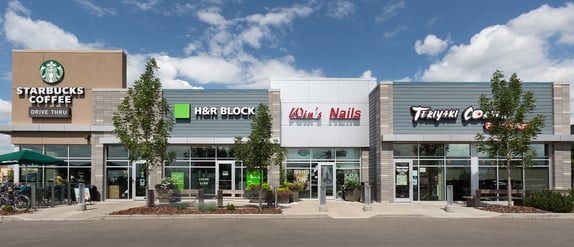 Often retailers will look with laser focus for a site with a well-known anchor tenant, like a grocer or fitness centre, that can attract consumers and provide exposure.
While this is an excellent model, there are other paths to consumers. A hub of businesses that serve the same customer type without cannibalizing one another's businesses can create a powerful association in the minds of the consumer.
Professional centres do a good job of this in office developments, combining clinics, physiotherapists, dentists, and other medical services into one convenient location that creates a firm sense of purpose in the minds of the consumer.
Finding a center that has a mix of businesses and services that are complimentary to your own can help your business find long term success.
Turnover
If the shops and businesses within a shopping centre change every couple years (or months) it can be difficult for consumers to create a dependable routine.
Additionally, consumers appreciate the look and feel of a full and vibrant shopping centre, not one where retail bays sit quiet and empty for months at a time.
The shopping centre can mitigate this by being purposeful and thorough when selecting its tenants, choosing retailers with a strong track record and trustworthy references.
When a shopping centre can bring a group of motivated and high-performing business owners into a well-built and attractively designed site, the benefits abound for the centre, the shoppers, and the community at large.
While a thorough leasing process might seem inconvenient when you're eager to open a new business you can rest assured knowing the same process will apply to neighbouring retailers.
When every business goes through the same rigorous steps to ensure their long-term commitment, retailers can open their business with confidence knowing the shopping centre is well positioned to build trust and loyalty with customers for years to come.
It All Comes Back to Quality
Analyzing the merits of a neighbourhood shopping centre is complex, but at Qualico Commercial we're doing everything in our power to create developments that check all the above boxes.
It's not always easy, as costs and long-term value must constantly be weighed and considered. But, as the retail landscape continues to evolve, so to do our practices, processes, and designs.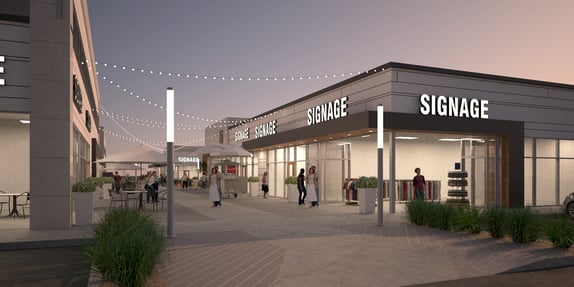 Even amid the many changes in our industry, we continue to believe in the long-term value of quality. Building better cities means taking a long-term approach to the development of our built spaces. Sustainability means investing at the outset to lower costs (both monetarily and environmentally) in the long run.
All of this, we believe, can be achieved with a mind-set that focuses on quality.
Quality sites. Quality tenants. Quality designs.