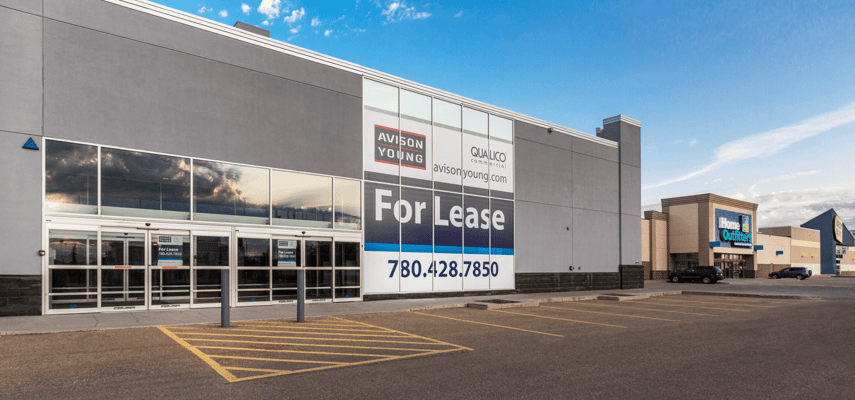 Finding a great location is key for both new and expanding businesses, as this decision can have a direct impact on their future success.
By assessing a few metrics while searching for a commercial property, business owners can gage where they'll be able to operate most effectively. Below are five ways to measure the ideal location for a business:
1. Traffic Counts
While investing in a marketing strategy is important for business growth, so too is being seen in high traffic areas. This is especially true for retail businesses where location plays a critical role in their success.
Municipalities across Canada, including Edmonton, Calgary, Vancouver and Winnipeg provide free public traffic data. In most cases, this information discloses the average counts for most high-traffic arteries over a 24 hour period or even over several years. With this information, businesses can predict if traffic volumes will increase in the future and choose a space that will provide high exposure.
2. Rooftop Counts
For some businesses, locations close to highly populated residential areas are vital to selling their products and services. Knowing the approximate number of homes within a short distance, gives owners another metric to take into account when looking for a location to best serve their interests.
Cities such as Edmonton provide open data online where users can find out how many households are located within a given area. However, newly developing neighbourhoods may not yet have this information readily available. In this case, business owners should ask the commercial land developer how many homes are expected to be built within the immediate area.
3. Zoning
Zoning establishes what types of businesses are allowed to operate within a defined area of a city. This ensures property values for both homes and businesses are protected and allows for orderly development.
For these reasons, finding a commercial space zoned for the appropriate type of operations is important. Businesses with various industrial applications, for example, are subject to different zoning bylaws than those designated to a restaurant or hair salon.
4. Space To Grow
Finding a space that provides flexibility for growth should be a factor in choosing a commercial property.
Business owners should consider leasing a property slightly larger than what they currently need, or finding a location that allows for expansion into an adjacent space later on. This will allow for growth without having to find new solutions for future staff or product storage.
5. Operational Costs
Operational costs are another consideration to take into account when looking for commercial space. More than the expense of renting a building, these costs include municipal taxes, maintenance and much more. Business owners will want to consider how much they'll pay for parking, cleaning services, security, snow removal and lawn maintenance, if applicable.
Negotiating a triple net lease, which includes base rent, taxes, operations and maintenance costs, can help businesses keep expenses from getting out of hand.
By following the above criteria when searching for a commercial property, business owners can trust they're setting themselves up for success. If you would like to speak to a Qualico Commercial representative about finding a commercial property that's right for your business, please visit our website for further information.