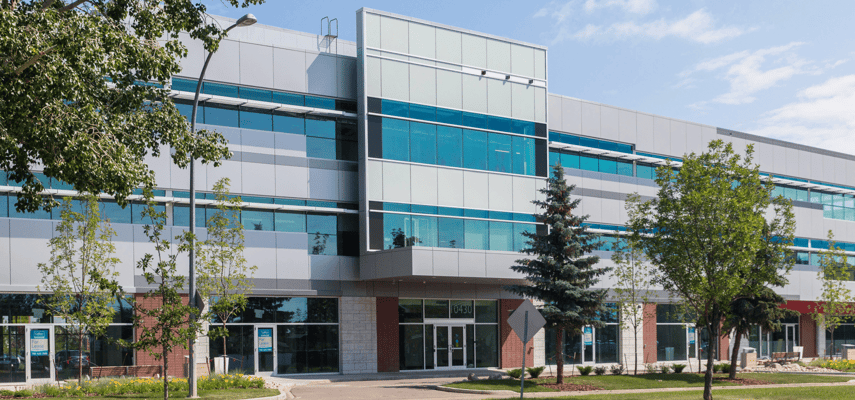 Commercial real estate can be a little more complex than its residential counterpart. With innovative technology, advanced supply chain management and a globalized economy, businesses are forced to compete on a local, national and global stage. This makes serving the property needs of business owners more complicated as factors such as commodity prices, unemployment rates and capital investment opportunities all play a role.
To help navigate your business through the waters of commercial real estate, it's important to understand the terminology used by those in the industry. Today we begin a three part series that will help you understand the terms you need to know when looking to relocate or expand your business.
Commercial Real Estate
Commercial property is defined as any building or land used by a commercial business and is zoned 'commercial' for the purpose of making a profit. The industry is defined by three types of commercial property: office, retail, and industrial.
Commercial real estate refers to the purchase or lease of commercial property or land being used for these purposes.
Building Classification
Building classifications are given to office buildings in order to provide developers, brokers and tenants a common understanding of what each property has to offer. Office buildings are given an A, B or C classification, with class A being the most prestigious. A property's classification is determined by a wide range of criteria such as its location, architecture, quality of tenant improvements, and age of building, to name a few.
It's important to note buildings are classified based on office properties within the same market. Therefore a Class A office tower in downtown Calgary won't be the same as a similar building in Edmonton or Winnipeg. For a detailed explanation BOMA Canada's Office Building Classification Guide.
Base Rent
Base rent is the minimum amount a tenant will need pay to the property owner every month. However, depending on the terms of the lease agreement, this amount may change over the course of the lease. The landlord may offer a smaller base rent during the first two or three years, with increases in the latter years of the agreement. Clauses in an agreement may also stipulate additional rent be paid based on a small percentage of sales profits.
Price Per Square Foot
While there are a number of ways to determine how much tenants will pay while leasing, the most common is by calculating the price by square foot. By multiplying the price per square foot by the number of square feet available, tenants will be able to determine how much they'll pay on an annual basis.
In a property where space is shared by multiple tenants, only the space that is used exclusively by a single tenant is calculated. However, rent can be based on not only space within a building, but useable land outside the building as well.
Build-to-Suit
This references a building built to fit the specific needs of a tenant. In this situation, a developer will invest in the construction of the building that the tenant will then lease from the developer. Facilities built-to-suit are most commonly used for industrial applications, as specifications for businesses in this sector are particularly detailed where investment in construction is costly.
Occupancy Costs
Just as the term indicates, occupancy costs are those incurred from operating a business within a commercial property. These expenses can include rent, property taxes, insurance, security and equipment for business operations.
Capitalization Rate (Cap Rate)
Referring to an investment property, the cap rate is the rate of return an owner can expect to generate. To calculate this, a tenant will examine the ratio of the net operating income compared to the current market value of the property. This helps potential tenants predict whether investing into the purchase of a commercial property is worthwhile.
Tenant Inducements
When commercial buildings aren't occupied, they shift from being a profitable investment to an expense. To encourage business owners to lease space in that building, the building owner will provide incentives to potential tenants. These could include anything from free rent for a certain period of time to allocating the bulk of leasing costs to the later years of a lease agreement.
Restricted Covenant
Also called a non-compete clause, a restricted covenant can be negotiated into a lease agreement. This clause states the landlord cannot rent space within the same property to a direct competitor of the existing tenant. As an example, if a nail salon has a restricted covenant written into its lease, the landlord cannot lease space to another nail salon within the same property.
This provides tenants with the assurance they won't have to deal with a competitor within the immediate area. While not always necessary, this can be beneficial in markets saturated by a certain type of business.
By understanding the terminology used in commercial real estate, you'll have a better understanding of how the industry works, what to expect throughout the process and some of the opportunities available to you. This will ensure your business is able to navigate some of the complexities as it grows.